The climb of the Stromboli Crater is an unmissable experience. It is not particularly demanding, it does not require intense physical preparation and is suitable for anyone. You can do it both day and night, because the scenarios to be admired  during the climb and over appear suggestive at any time. Despite the relative facility of the enterprise, it is advisable to always rely on an expert guide, because the path is dotted with volcanic micro-phenomena such as fumaroles.

The Valle Muria Beach in Lipari is considered the second beach of the island for beauty and accessibility and is located on the west side of the island. It is a beach of remarkable scenic beauty. From the elongated shape it is closed by two rocky headlands with, in front, the evocative view of Vulcano and the Faraglioni of Pietra Lunga and Pietra Menalda. The coast is of dark sand with large grains, bathed by a beautiful clear and blue sea. It is the perfect place to enjoy a moment of relaxation.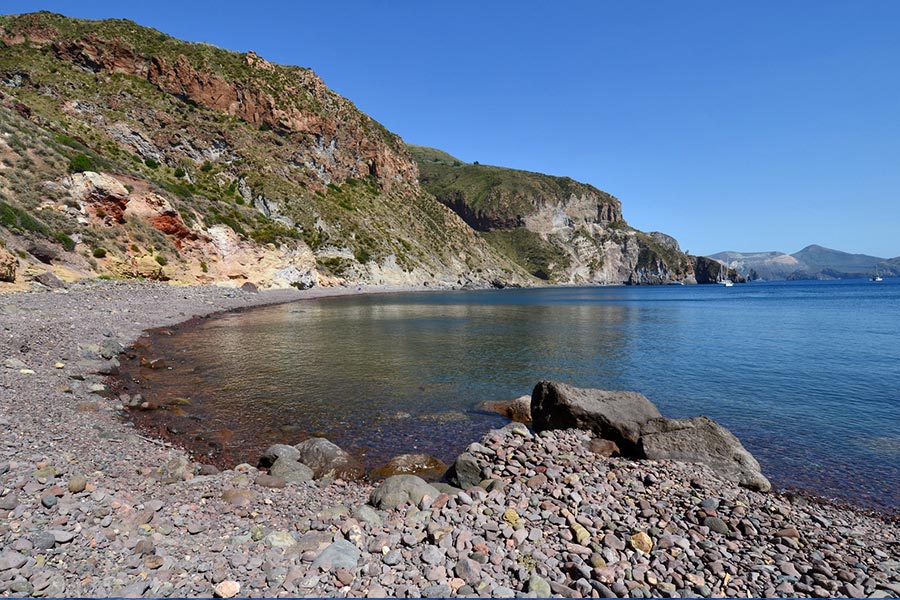 Capo Grillo is a branch that overlooks the Fossa of Vulcano, rich of extensive reforestations alternating with green sparse used for grazing cows. It is the ideal destination for lovers of walking, because it is incredibly relaxing and, among the green of the vegetation, you can see the blue of the wonderful sea that surrounds the Aeolian Islands.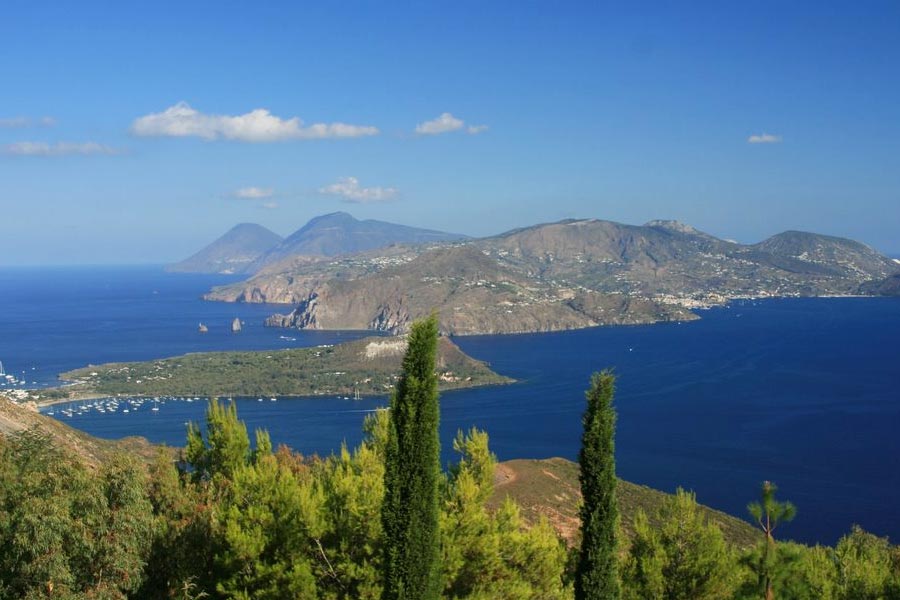 Do you want to book a holiday at the Aeolian Islands? For your stay choose the Hotel A' Pinnata, an elegant structure furnished in typical Mediterranean style located on the panoramic bay of Pignataro Port. If you love relaxation and want a hotel with Spa and equipped swimming pool, Hotel Tritone is the one for you; if, instead, you plan a trip in company, choose the Hotel Residence Mendolita.