The evocative Easter celebrations are an opportunity to discover the archipelago in the best season
Easter is one of the best times to experience the most authentic soul of the  Aeolian islands: the ancient rites, the religious traditions and its good gastronomical proposal becomes protagonist in Lipari, the largest island of the archipelago. Not only that, but also the opportunity  to explore the area, enjoy the mild climate, of the green landscapes in bloom and of smells of spring.

A trip to the Aeolian during Easter in addition to immersion in a truly mustical atmosphere, is also a dip in the gastronomical tradition: the must for every gourmet are the "swordfish rolls with wild fennel", the "crispy octopus with citrus", the "pie eggplant and squid with goat cheese served with malvasia".

The Holy Week celebrations that take place in Lipari are characterized by great devotion and participation of the faithful felt. Among the most important celebrations, the first major impact is that of the Via Crucis – The Good Friday – for intense and realistic representation of the last  moments of Christ.

A long procession through the streets of the center, stages an intense and painful Via Crucis where Christ is carried in procession by representatives of local fraternities through the town streets.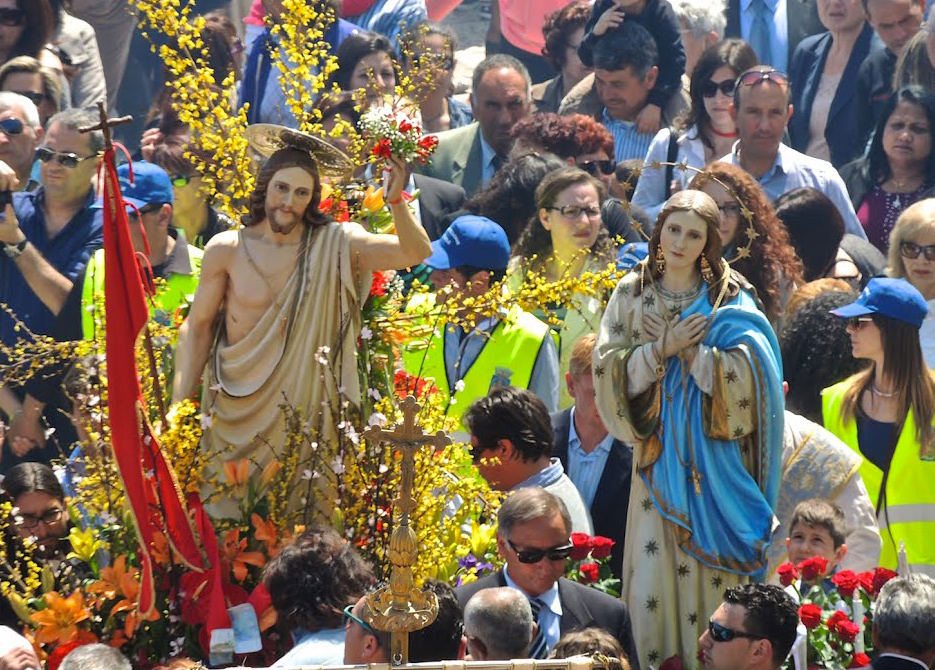 Here you can find information on  how to arrive in Lipari and where to stay in Lipari.